How top sellers follow-up to close deals
Go from a scattered mess of links and attachments to sharing all your sales and onboarding resources on one page. Created in seconds.
Mails like this
kill your deals
Stageset helps you
win more deals faster
in four steps
Use templates to create a room between your company and others in seconds. Stageset auto-personalizes it for you.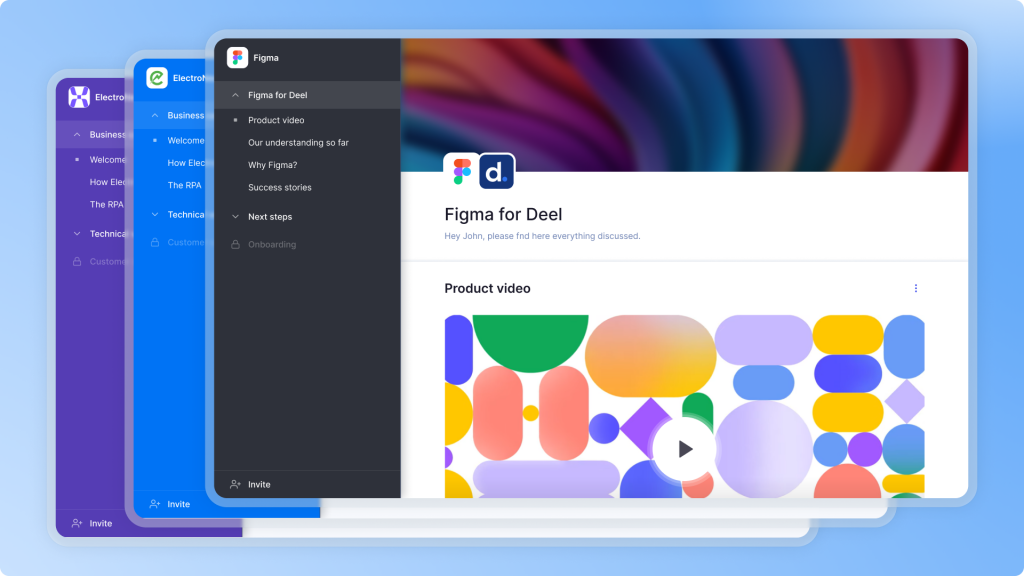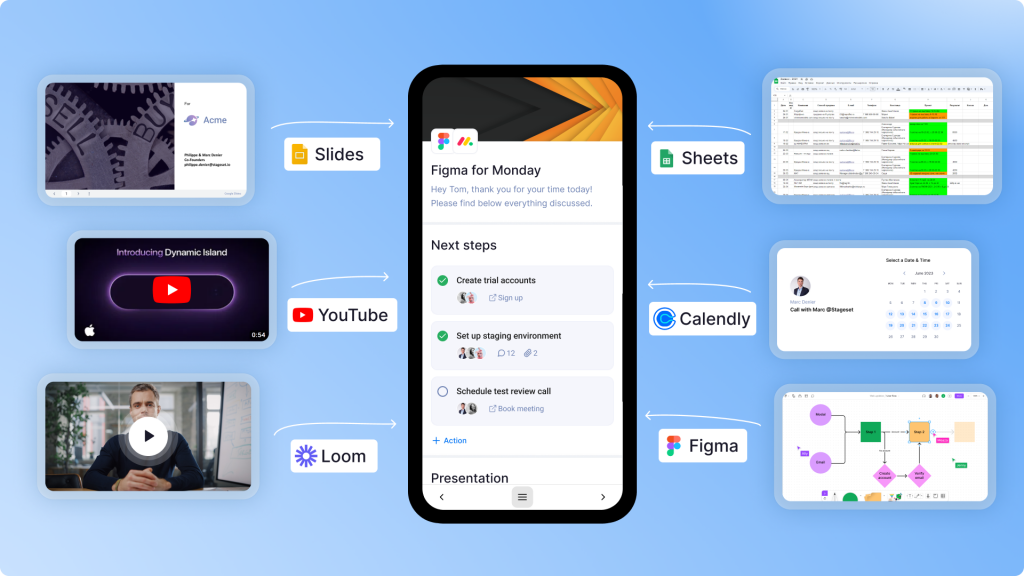 2. Embed & upload any content
Share all your resources on one page. Streamline collaboration by adding next steps, file sharing and call to actions.
3. Invite prospects via link
Command attention with an auto-personalized link preview. Secure link access by domain or password.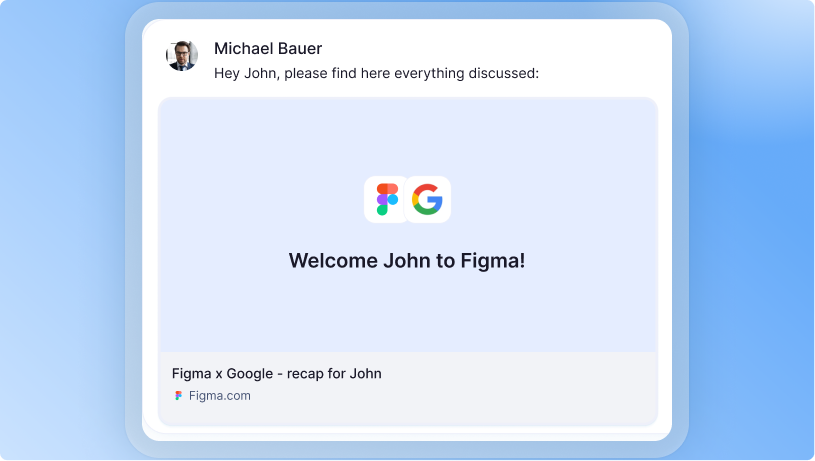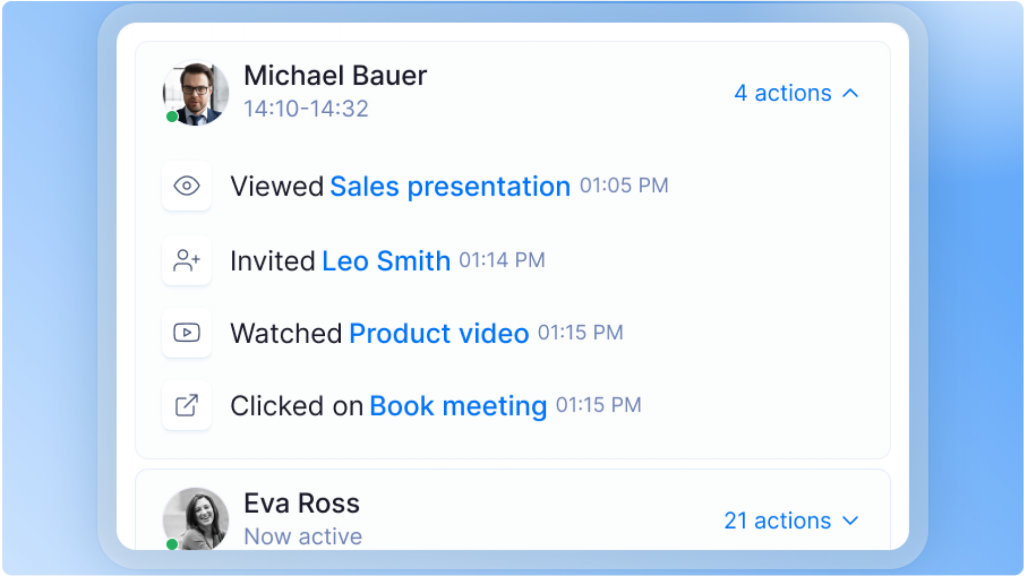 View any actions of your prospective buyers in real-time within the room for better decision-making.
Stageset works with your existing Sales stack
Join hundreds of Sales teams closing more deals faster